Emy is an abstract artist based in Stockholm, Sweden.
Emy's artwork builds upon intuition and playfulness – each mark guides the way forward and leads to the next. She currently works primarily with mixed media on stone paper, where organic shapes, dots, and wobbly lines are recurring elements.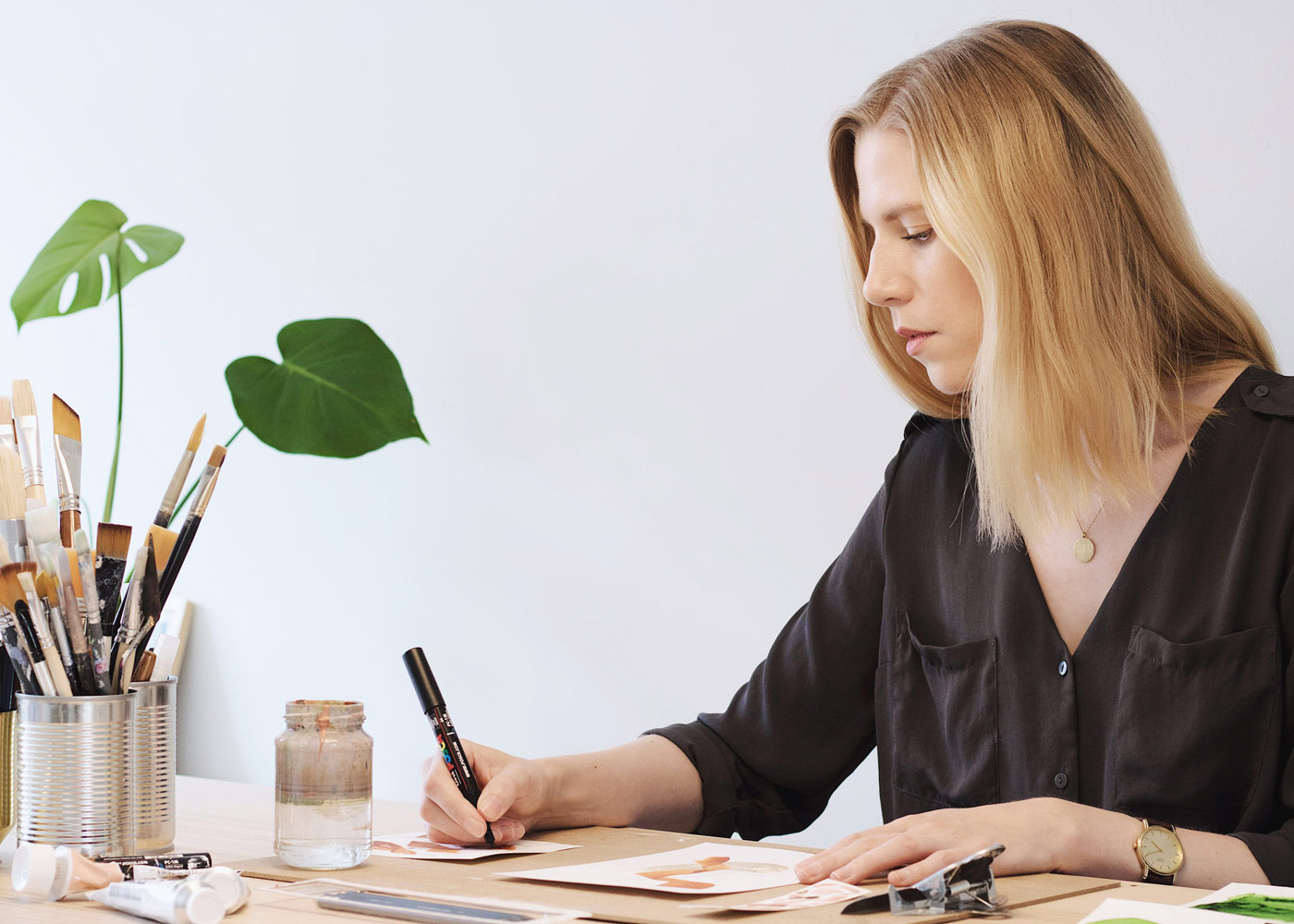 Being a highly sensitive person and a synesthete, Emy has always used art as an outlet. The work functions as a visual journal, allowing for emotions, experiences, and thoughts to release and let go. The vision is to achieve a feeling of balance, both in mind and on paper. It is as much about the process as the outcome.