ABOUT
Emy Welin is an abstract artist based in Stockholm, Sweden. Her artwork builds upon intuition and playfulness – each mark guides the way forward and leads to the next.
Coming from a background in graphic design and communication, Emy is strongly influenced by principles like contrast, balance and pattern. She currently works primarily with mixed media on stone paper, where organic shapes, tiny dots, and wobbly lines are recurring elements.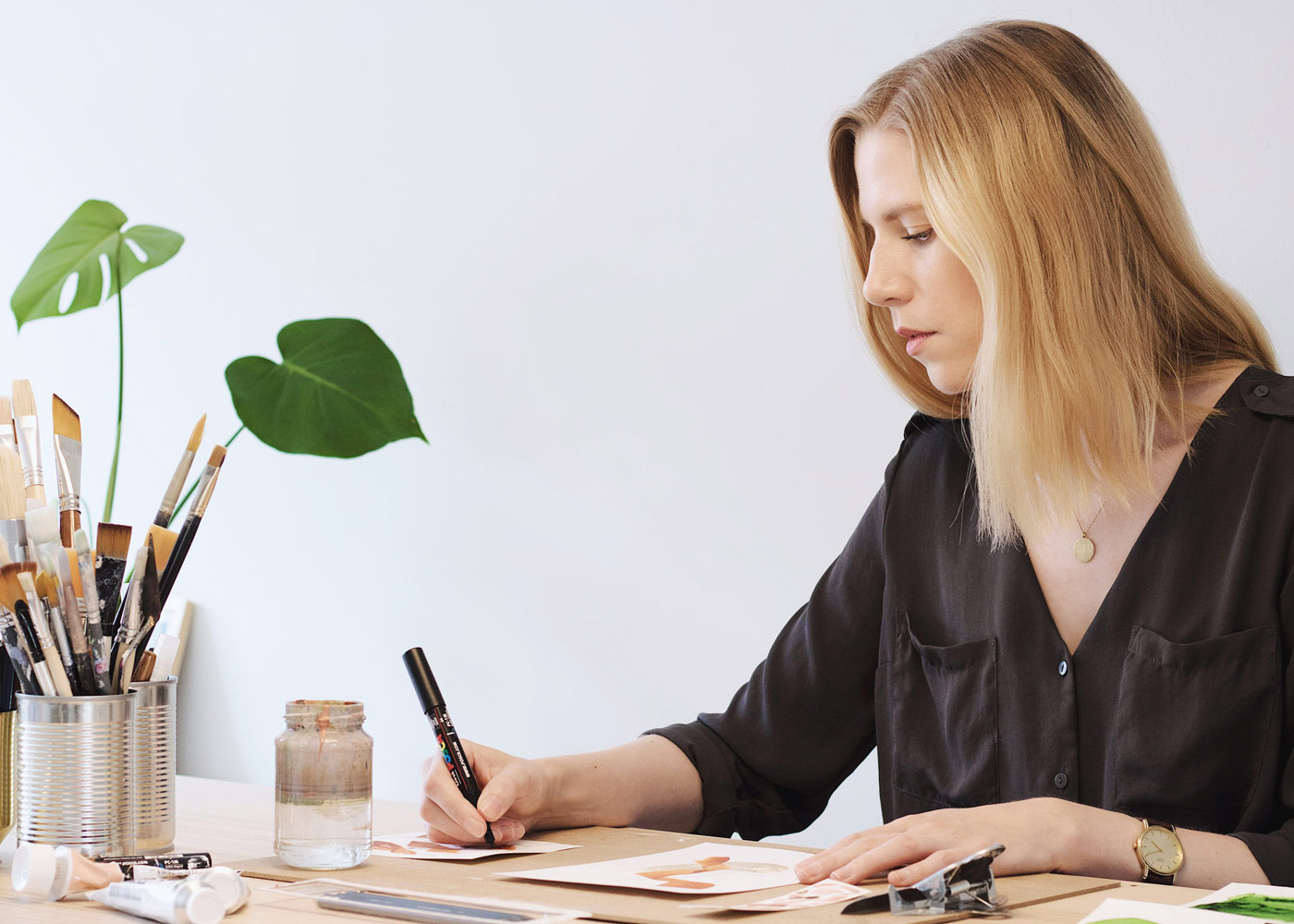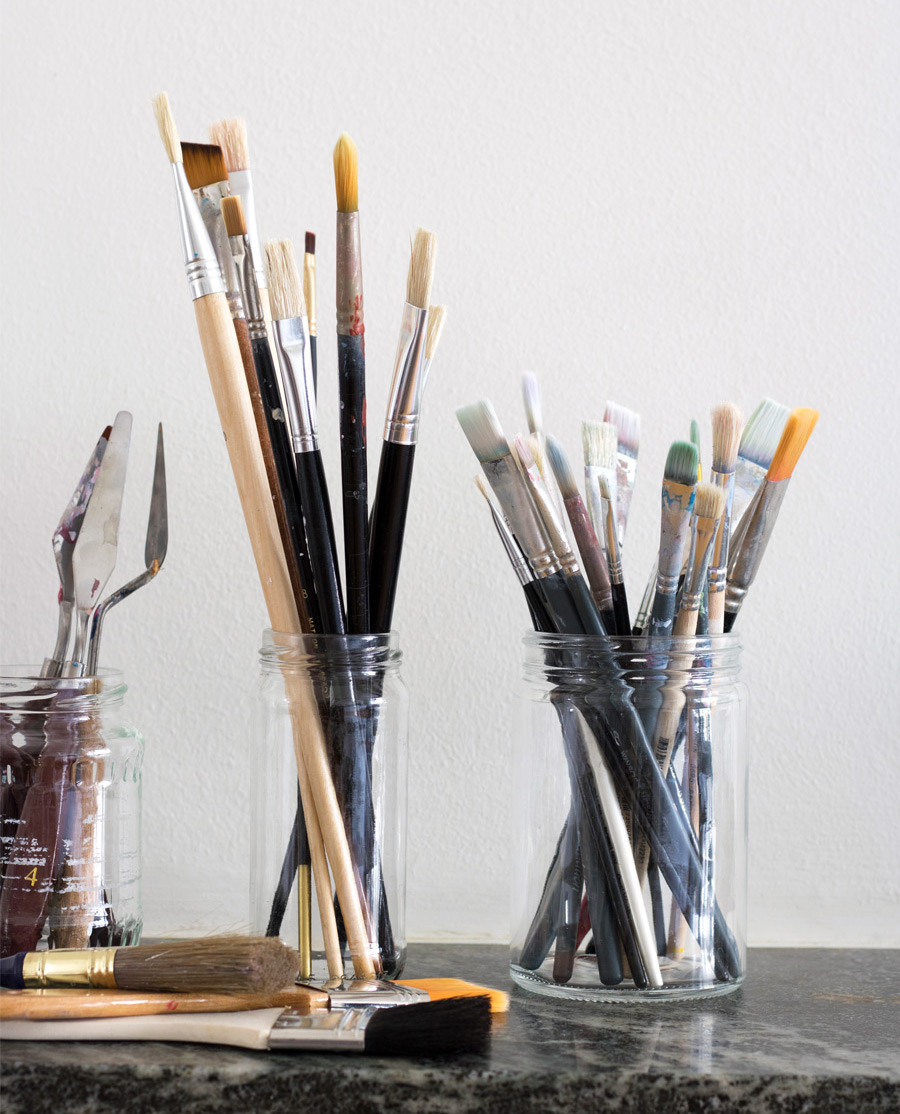 ABOUT THE WORK
Being a highly sensitive person and a synesthete, Emy has always used art as an outlet. The work functions as a visual journal, allowing for emotions, experiences, and thoughts to release and let go. The vision is to achieve a feeling of balance, both in mind and on paper. It is as much about the process as the outcome.
The process mainly consists of two parts: A playful and a peaceful one. The playful part is usually where it all starts, letting the first marks and the unpredictability of the paint guide the way forward. The second phase, the peaceful one, is the dotting. It is an active meditation, a doing without decisions. The dots are often added as the last element, to provide balance as well as contrast to the work. Depending on the size of the pen and the paper, the dot-filled shapes take anything from a couple of hours to weeks to complete.
Ultimately, it is a practice of trust: Trust in the process, the paint, the self.
COMMISSIONS
If you don't find what you're looking for among the pieces available at the moment, you can request a custom piece. Email hello [at] emywelin.com for more information.
GET IN TOUCH
Regarding inquiries about available art, collaborations or general questions, please email hello [at] emywelin.com. You can also follow Emy on Instagram, where she shares more about her practice.